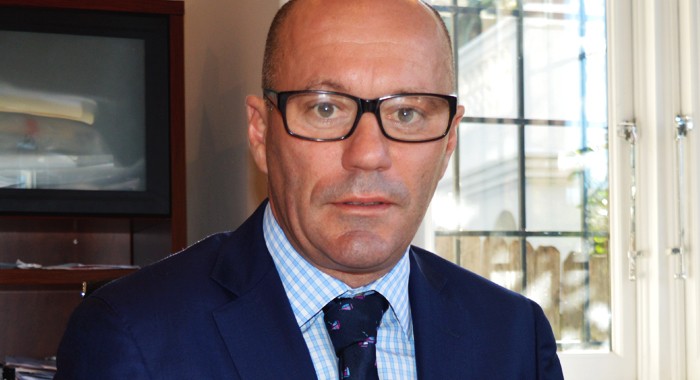 Mark Carmody
Principal, Carmody Lawyers
Biography
Mark started out life in commerce as a qualified customs broker and during the 1990's found and built an international freight, logistics and customs brokerage organisation. By the early 2000's that company had flourished to become one of the largest and foremost Australian, independently owned, businesses of its type. The following decade Mark was admitted to practice as a lawyer of the Supreme Court of New South Wales and thereafter spent a considerable period of time with the Office of the Director of Public Prosecutions, prosecuting serious indictable crimes on behalf of the people of New South Wales. During his time with the ODPP Mark regularly appeared in the Supreme Court, District Court and Local Court in an immensely diversified array of complex criminal matters. This experience assisted Mark's advancement to become a bespoke litigation lawyer with an outstanding reputation for professional, results oriented outcomes. In private practice Mark's clients benefit from his sweeping array of commercial and criminal litigation experience. Mark is a unique lawyer who understands the realities of business and life
Education
Mark has a Bachelor of Laws – LL.B (Honours) from UNSW and also holds a Master of Professional Ethics Degree (MProfEthics) UNSW and a Bachelor of Business Degree (B.Bus) from the RMIT in Melbourne.
Specialisation
He attracts wide-ranging commercial clients from industries such as;
International freight forwarding and customs brokerage
Transport, logistics and warehousing
Insurance
Manufacturing
Retail
Import and export
Mark's personal clients retain him for his proactive, professional litigation expertise in a variety of areas such as; credit law and debt disputes, employment law, personal injury and motor accident claims, victim compensation claims, and contract disputes.
Furthermore Mark's extensive experience in the criminal jurisdiction is the reason that he is routinely the first choice for providing advice for those charged with a criminal or traffic matter. For clients who unfortunately find themselves on the wrong side of the law, Mark provides exceptional representation in all courts throughout New South Wales.